Dried figs, tofu ricotta, Daiya mozzarella, fresh garlic and red onion, LiteLife Deli Ham, drizzled with balsamic reduction.  YUM!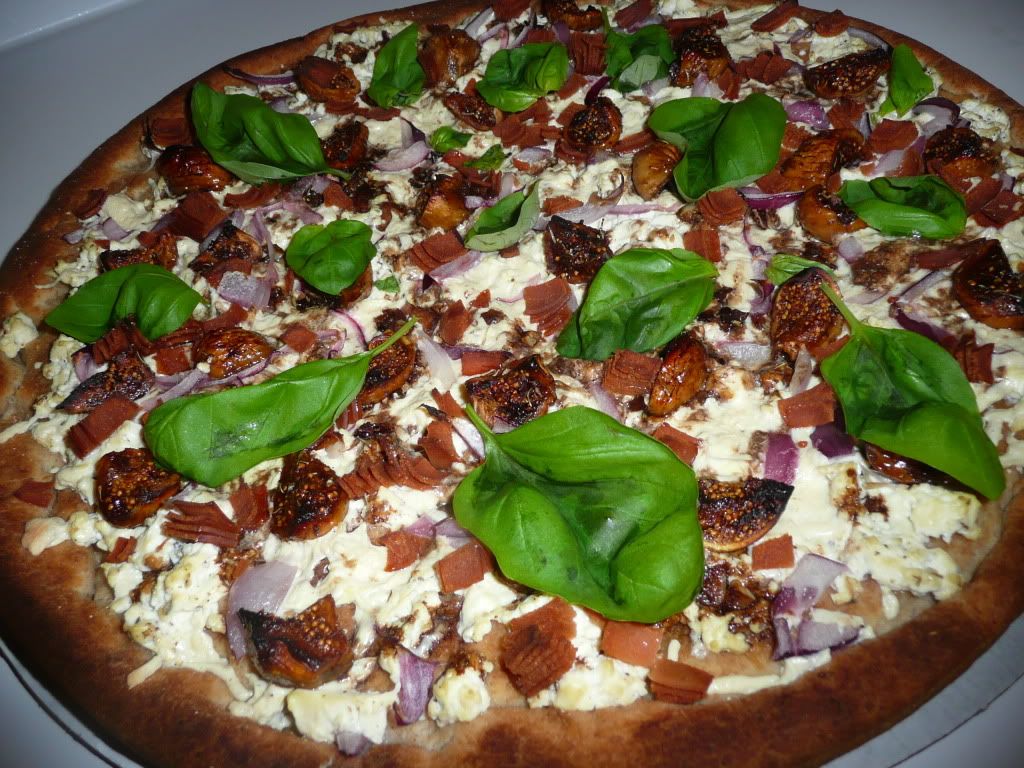 And of course with a side of arugula…
[The figs and arugula say "healthy," but the Daiya says that this pizza knows how to party!
Putting you down for the US/Canada giveaway unless I hear otherwise, Brian! Thanks for playing!
Calling all vegan pizzanistas! Now through Monday, share your vegan pizza photos for a chance to win one of four prize packages stuffed to overflowing with vegan goodies. A cheesy, saucy, sexy time will be had by all! Fuck yeah vegan pizza! – ed.]